This is an archived webinar page. To access the slides and recording, visit this link.
SERDP and ESTCP have launched a webinar series to promote the transfer of innovative and sustainable solutions developed through its projects. These webinars will provide cutting edge and practical information that is easily accessible at no cost. This webinar will discuss: (1) waste to energy conversion for small contingency bases, (2) efficient tar management from biomass and waste to energy gasification processes, and (3) inclined indirect flaming pyrolysis rotary gasification.
Webinar Topics
Investigating Efficient Tar Management from Biomass and Waste to Energy Gasification Processes by Patrick Scott
This effort enables the future development of deployable waste to energy (WTE) systems that meet Department of Defense (DoD) needs for efficiency, footprint and reliability. Waste materials and biomass are an energy resource that can be gasified and combusted in electricity generation. Co-produced gasification tars and gas cleanup complicate utilization and reduce conversion efficiency while posing environmental risk. Classical approaches involve breaking tars down completely to carbon monoxide and hydrogen, and then combusting these molecules or using them in liquid fuel production. Recent literature, however, shows that many of these tars are flammable liquids that could burn in internal combustion engines with better thermodynamic yield. This study uses an updraft gasifier to generate a tar rich gas stream then evaluates minimized plasma and catalytic tar reformation of the gas stream. Gas sampling at the process steps allows analytical (GCMS/TCD/FID) and gravimetric analyses of the gas and tar stream. The sampling techniques simulate a scrubber using methyl chloroform (for GC) and isopropyl alcohol or renewable JP-8 engine fuel as the working fluid. The simulated scrubber aspect of this work is to capture the tars in JP-8-like fuel that may be burned in existing generator sets to enable maximum conversion of the waste to electricity.
Inclined Indirect Flaming Pyrolysis Rotary Gasifier by Stephen Cosper
The DoD is still searching for effective methods of solid waste disposal at contingency bases. Producing energy from that waste would be an ideal solution which achieves waste disposal in addition to displacing a portion of the need for fuel convoys. This project attempts to design an extremely efficient gasification system that can process unsorted trash. A rotary gasification reactor was developed taking some cues from the cement industry. Because the net energy balance needs to be positive, the team took the approach of constructing a complete prototype from the material feed sub-system to the diesel generator at the end of the process such that the system can be tuned and configured to achieve a positive net energy. Initial runs on waste profiles representative of camps in Afghanistan have yielded nearly 80% liquid fuel savings. Continuing work includes thorough GC analysis of the syngas produced, trials with varying waste mixes and a deployable design.


Speaker Biographies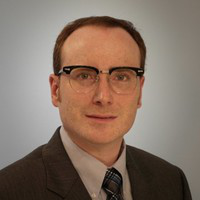 Leigh Knowlton is a project engineer at the U.S. Army Natick Soldier RD&E Center (NSRDEC). As Integration and Portfolio Management Lead for the Army's Sustainability/Logistics-Basing Science and Technology Objective Demonstration, his recent work focuses on integrated approaches to reduce the sustainment requirements for small contingency base operations in terms of fuel, water and waste disposal. Leigh is also the NSRDEC's subject matter expert for small-scale waste to energy conversion. Over the past decade, he has conceptualized, administered and collaborated on numerous research and development efforts associated with reducing the solid waste generated by deployed forces at small contingency bases thereby emphasizing ways to improve ROI by exporting usable energy in the process.

Patrick Scott is an Advisory Process Engineer at Lockheed Martin in Owego, New York, where he currently manages a SERDP project in the area of gasification tar reformation and use. He has worked for 28 years in the area of process and manufacturing engineering on military, postal and NASA programs ranging from submarines to mail sorter cameras to aircraft avionics and space probes. He has expertise in the manufacture of electronics, hybrid electronics, advanced composite structures and radomes. He has developed and supported cleaning, coating, bonding, welding, soldering and composite manufacturing processes. Key environmental oriented tasks led by Patrick have involved the elimination of ozone depleting chemicals at two different manufacturing plants through the implementation of no clean solder fluxes with new cleaning chemistries and the design of a plasma assisted gasifier. Patrick holds several patents including one for diesel engine fuel based capture of gasification tars for direct use in diesel engines. He holds a B.S. in Chemical Engineering from Youngstown State ('84) and an M.S. in Chemical Engineering from Clarkson University ('86).

Stephen Cosper is an Environmental Engineer at the U.S. Army Construction Engineering Research Lab in Champaign, Illinois. He has worked there for twenty years in research and development and installation support roles. Most of his work has involved waste management at CONUS military installations. Over the last few years, Stephen has been involved in DoD workgroups looking at waste management practices and technologies for overseas deployments. Other projects have involved environmental concerns at aging DoD facilities including explosive residues and contaminants in construction projects. Stephen was part of a team that conducted successful building deconstruction demonstration projects at multiple Army installations. He holds a B.S. in Civil Engineering from the University of Illinois and an M.S. in Environmental Science from Indiana University.